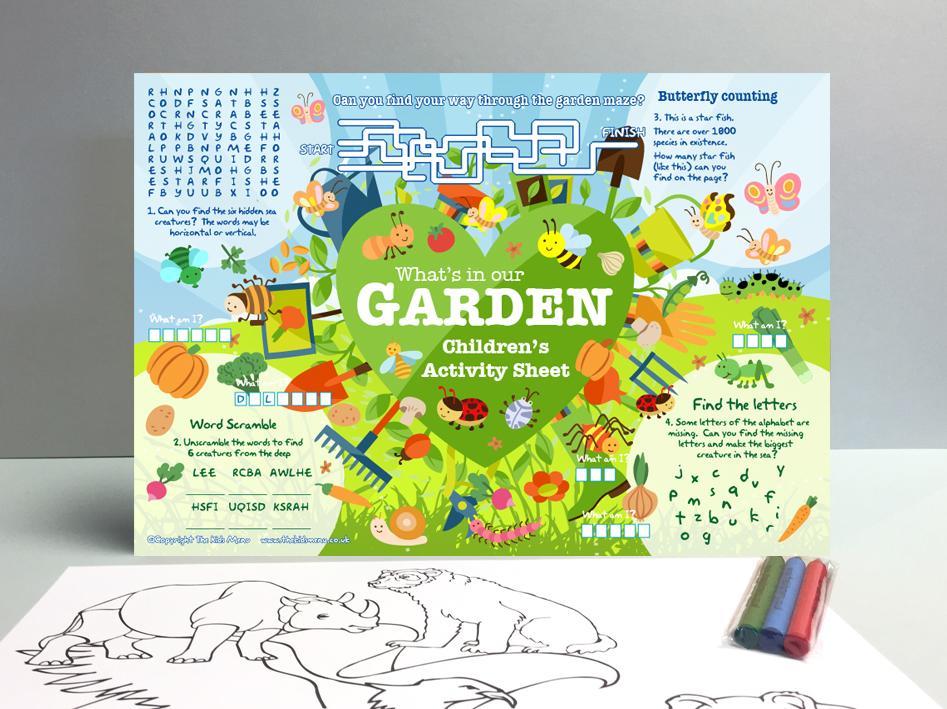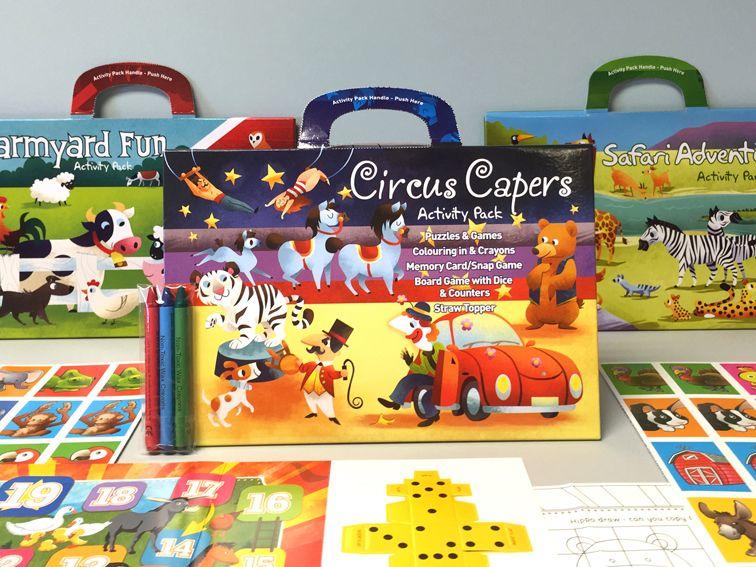 Our range of colourful kid's menus and activity packs have been designed to keep your little guests happily entertained.
The Kids Menu – the home of unique children's activity packs & activity menus.
Kids Packs, Childrens Activity Packs and Menu Sheets
About Us:
At The Kids Menu, we're not just a team; we're a dedicated group of designers on a mission to make every dining experience for your little ones as thrilling as a carnival! Our journey commenced in the vibrant world of design and print, with a vision to create captivating and affordable kids' menus that encourage families to enjoy restaurants and hotels together.
Our Story:
Imagine this: a couple of whimsical menu designs unveiled at the London Restaurant show, creating such a buzz of excitement that we couldn't resist diving back into the creative studio. Fast forward, and voila! We've cooked up a total of 14 delightful designs, each tailor-made for the mini munchers aged up to 10 years old, ensuring a fantastic value for money that brings families to your establishment.
What We Offer:
Kids Menus: Immerse yourself in the world of fun with our interactive activity sheets! Side 1 bursts with vibrant colors and mind-bending puzzles, while Side 2 is a black-and-white coloring wonderland that can be personalized with your very own kids' menu text and logo. Choose from an array of whimsical designs and colors that'll make mealtime an adventure and attract families to your restaurant.
Kids Activity Packs: Amp up the fun with our jam-packed activity packs! Featuring 3 lively designs, each pack is a treasure trove of puzzles, games, a jigsaw, a memory card game, and a set of crayons. These children's activity packs are not only entertaining but also excellent value for money, making them a great choice for family-friendly hotels and restaurants.
Colouring Crayons - 4 Packs: Unleash artistic flair with our non-toxic crayons, packaged in a delightful set of 4 bright colours. Perfect for creating a welcoming atmosphere for families and ensuring kids enjoy their time in your establishment.
Why Us?
We understand—the key to a lasting relationship is delivering a well-designed product at the right price, pronto! At The Kids Menu, we're not just about creating menus; we're about crafting memories and creating value for families. Join us on this playful journey, where every meal becomes a masterpiece and every family feels right at home.